Grain Silo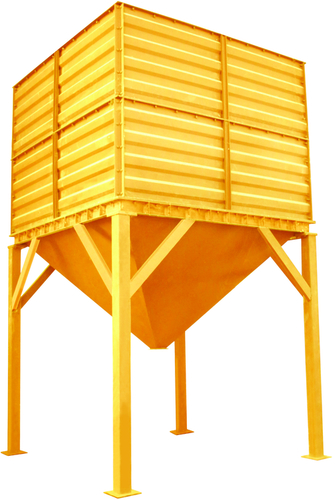 Grain Silo
Price And Quantity
Product Specifications
Product Description
A grain silo is a large, cylindrical storage structure used for the bulk storage of grains, such as wheat, corn, rice, and barley. The silo is designed to protect the stored grain from moisture, pests, and other environmental factors that can cause spoilage.
Grain silos are typically made of steel or concrete, and can range in size from small farm silos to massive industrial structures that can hold thousands of tons of grain. The silos are equipped with ventilation systems to prevent the buildup of heat and moisture inside, which can cause the grain to spoil.
The grain is loaded into the silo from the top, either by conveyor or pneumatic systems, and is discharged from the bottom through a hopper or conveyor. Some silos are equipped with stirrers or sweep augers to help remove grain from the bottom of the structure and prevent bridging or clogging.